This past Thursday, all the participants of the five-day Harbourfront Centre Workshops were welcomed back to view their final pieces. All the ceramics were fired and glazed, the textiles were washed, the glass were polished and sanded. It was impressive to see all our works together!
Not all the works from Day 1 were included, my group's installation had to be detached. Hence the no photo for Day 1.
Here's my locket from Day 2, worn on a model.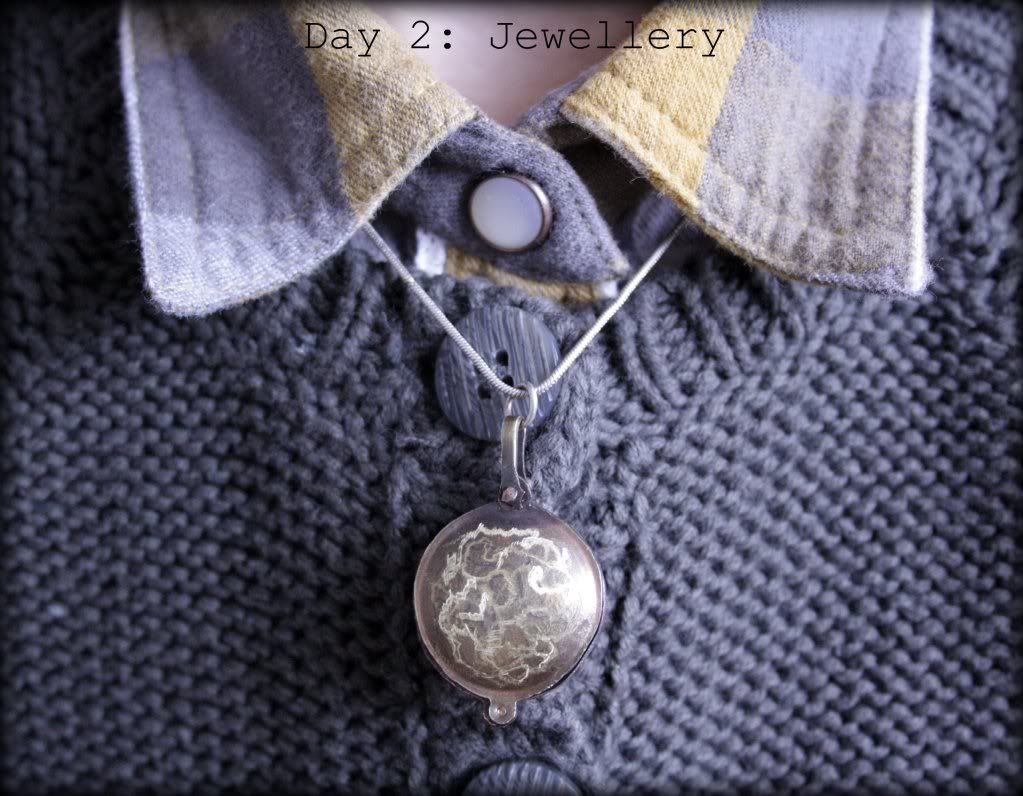 Here are my geode halves from Day 3 and a goofy sculptural jar made by a classmate.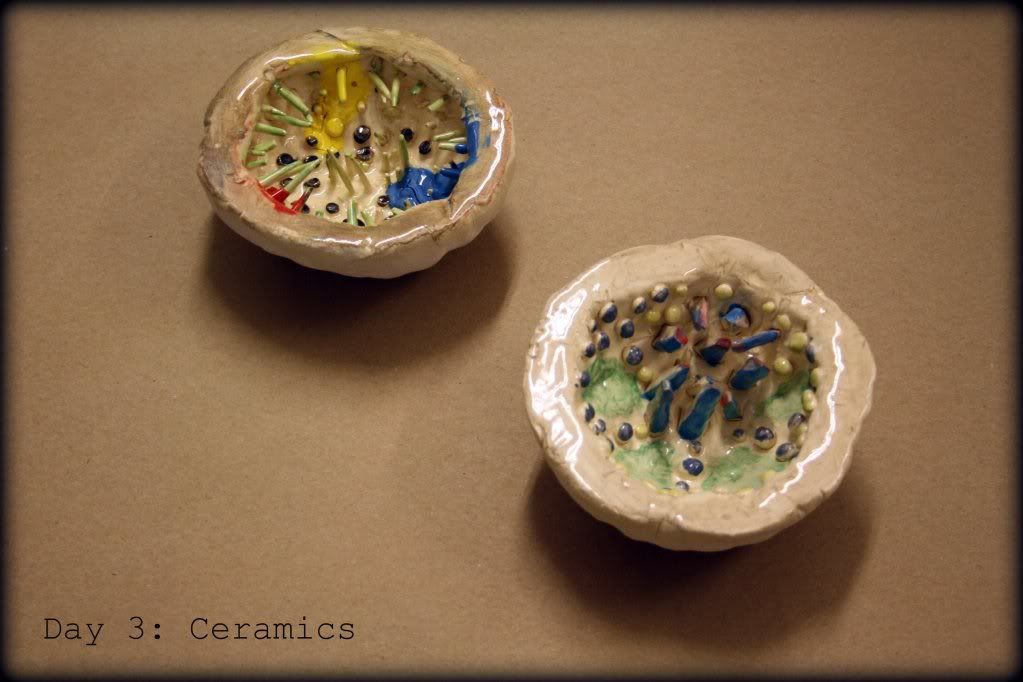 Textiles from Day 4…
And finally glass from Day 5. My glass jar is the foremost. It can't stand up because of it's long neck! (Which reminds me of Barbie, who, if she were human, reportedly would not be able to support her glamazon proportions.)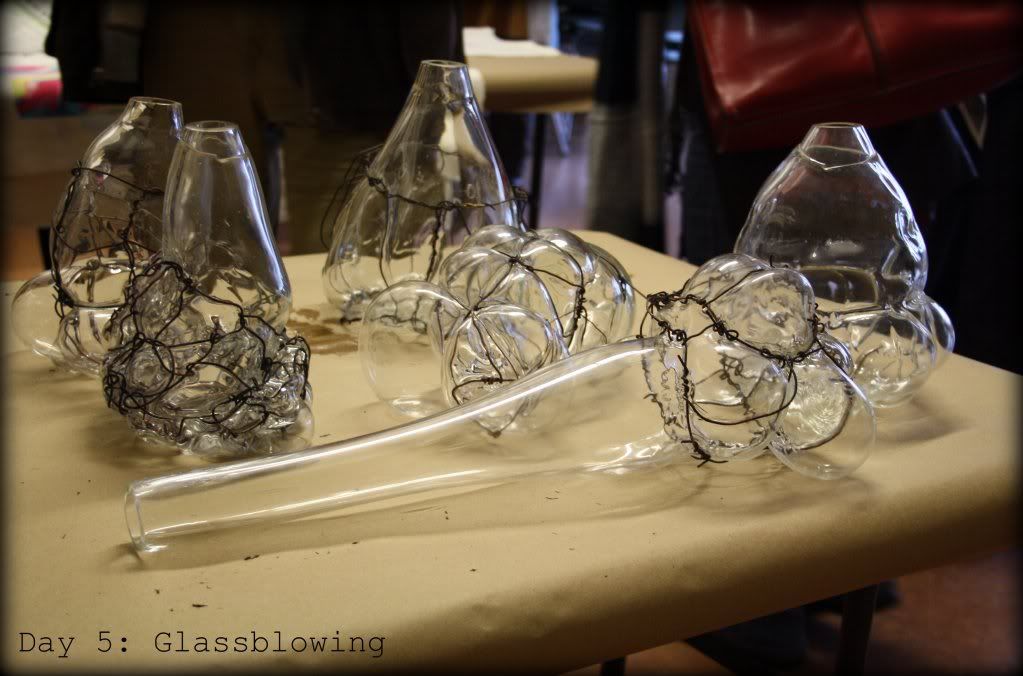 With five minutes left at the end of the day (5 MINUTES), our instructors were able to squeeze in time for us to make flowers. I made a starfish named Patrick instead. Here he is, lying in the center. If only there were pink glass we could work with!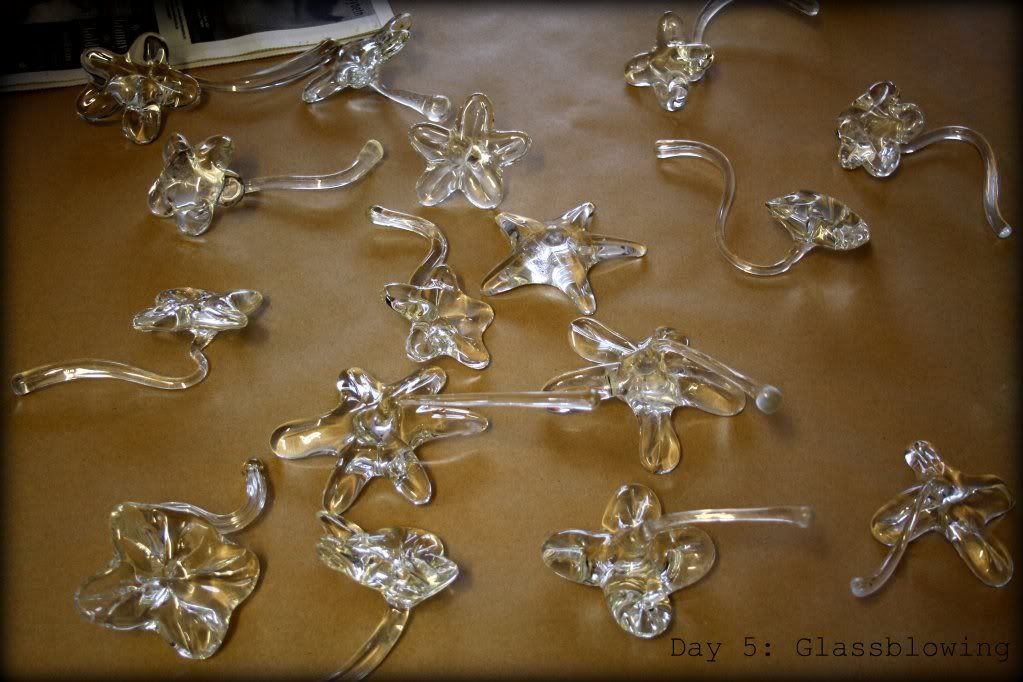 To top it all off, we visited the gallery for one last time and the studio where we spent the last four days.
It was surprising to see artists still working in the studios in the evening! That's the way it is with art, once you're inspired, you can stay up late in the night with your ideas, and you itch to get back to it next day in the morning. I'm so grateful for this opportunity. Never before have I seen glass blown in real life and I've never imagined making jewellery and fabric prints could be this easy. I saw how malleable copper and bronze and glass were and saw all the chemicals and tools used in making these works of art. It's magical how heavy clay putty turns into hard, but lightweight, pottery once out of the kiln. When you see all these crafts done in real life, the art movies are incomparable! Tons of thank yous to everyone involved in making these workshops reality.