Day 5: Glassblowing
This is the final installment of my coverage of a five-day young artist's workshop at the Harbourfront Centre that I have been invited to. Each day, a different pair of industry professionals will teach contemporary craft techniques and give brief histories on their respective mediums. Consider this my version of fashion week!
The final day! Oh, how time flew (especially considering how I'm writing this three weeks after the workshops were over- a girl's gotta catch up on missed schoolwork)!
The first thing that caught my eye on the final day of the workshops was the pair of glass balls above. Don't they look like glass-encased tapioca? I think they would make for a fetching pair of earrings if they were smaller and if the wearer had big tough ears.
The day was an exercise in patience. We made wire frames in which our instructors blew into (photos of the resulting works in the next blog post!). I was the last person to go out of my group of 10 and had to stare and observe all the heating, reheating, blowing, turning, rolling, lifting, dipping, clipping and storing that went into the other's work before mine. All the time, I regretted not bring homework to work on. Not that there was any space to work on anything…everything was covered in metal (that might get hot) and glass (which was/is hot) and was close to either the furnace or the "glory holes", two smaller furnaces at the side of the large furnace (hot). But the wait was alright because it was nice and toasty in the studio and it was grey and glum everywhere outside.
Glass is hypnotic when it melts. It turns into liquid, but feels like a solid. It's orange, yellow, green and transparent at the same time. It was like melting lollipops! I was holding back urges to touch/chew/crush/step on left-behind drops of glass.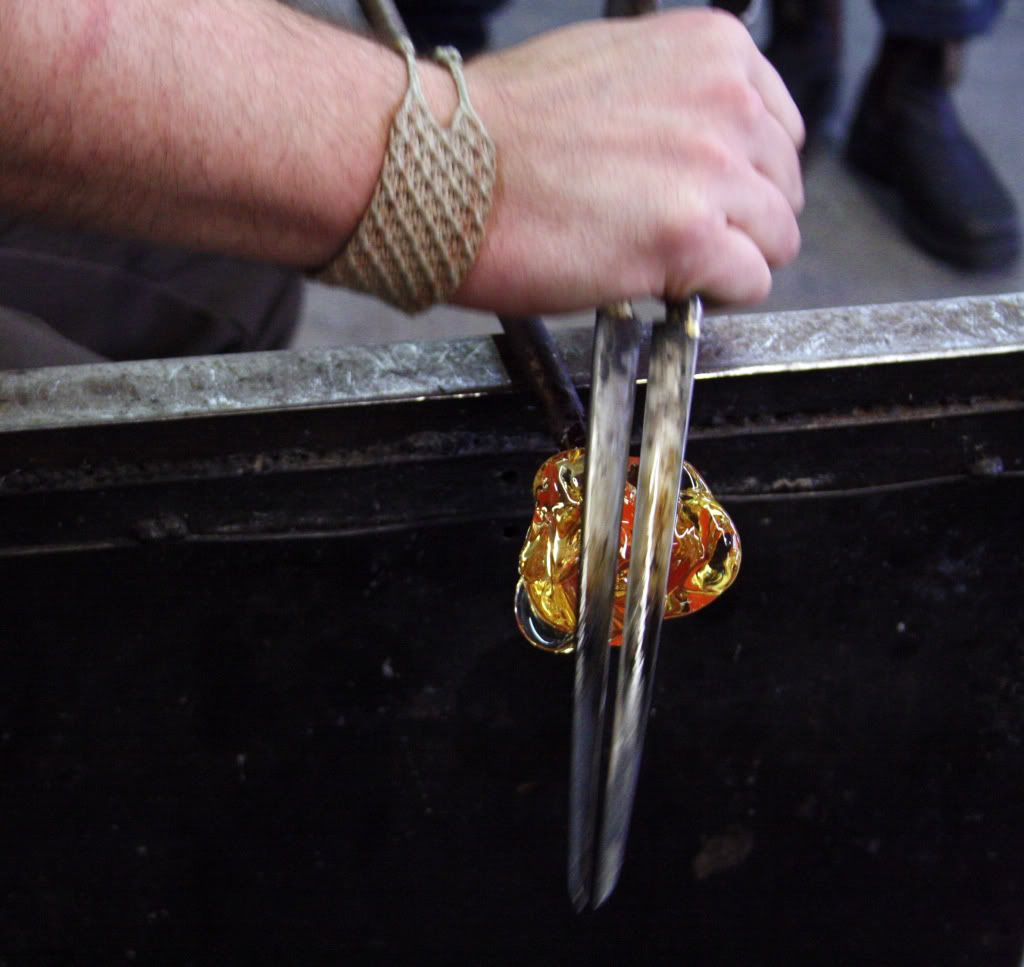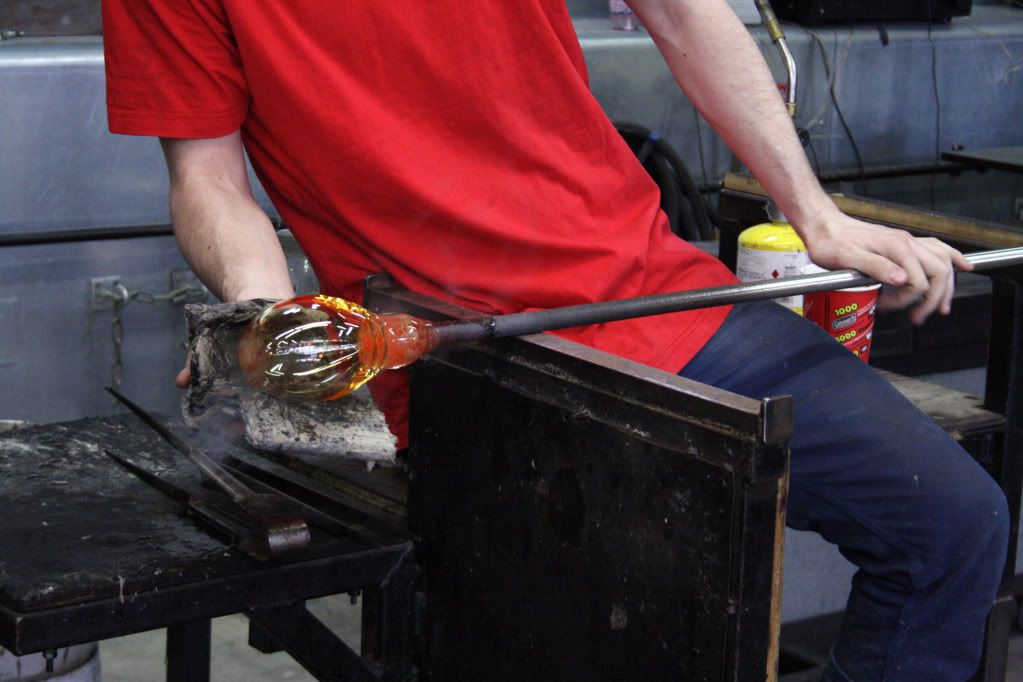 Reading Great Expectations at school, I definitely had no problems imaging Joe Gargery at work after this day! (The blacksmith part was aided by my day in Jewellery/Metalworking.)