Balmy weather in March (complete with shorts and tees)? Let's commemorate another milestone of global warming with some spring fashions! Even though it's not spring yet (the Vernal Equinox is tomorrow) and it feels like summer (with a high of 26° C/79° F in the next few days). This is bizarre. In fact, I heard the ice cream truck roll down the block just now. If this is winter, how will summer fare?
Anyways, back to spring fashions. I found this editorial in last year's issue of FASHION Magazine (that's literally the name of the Canadian glossy- I still find it funny to this day). Irina Lazareanu portrays your typical fashion editor in the editorial, titled "The Great Dictator", and she does it well too. Irina is such a wonderfully dynamic model, and she's one of the most versatile girls in the industry (the likes of Sasha Pivovarova). She can pull off tomboy, punk, '70′s, flapper, class, bohemian, girl next door and even Gibson girl. Straight hair, long hair, short hair, waves- this girl is UNSTOPPABLE. I think she's the only model that can have cheekbones, a sharp nose and a small pursed pout while still maintaining an endearing softness. It must be the doe eyes! The only negative side to Irina is that she won't stand out in a crowd photo (as opposed to someone like Kate Upton or Isabeli Fontana who are both quite raw and sexual).
Okay, I'll stop and let the photos speak for themselves. Just note how Irina takes an intake of breath during the shots, which breathes life into her poses (Tyra taught me this one!).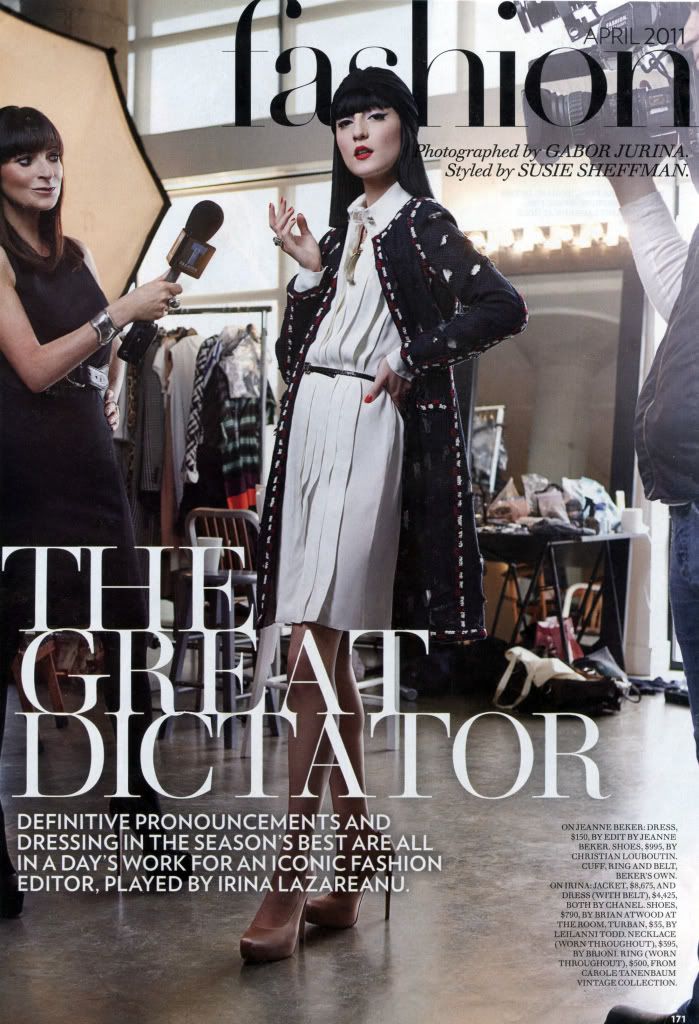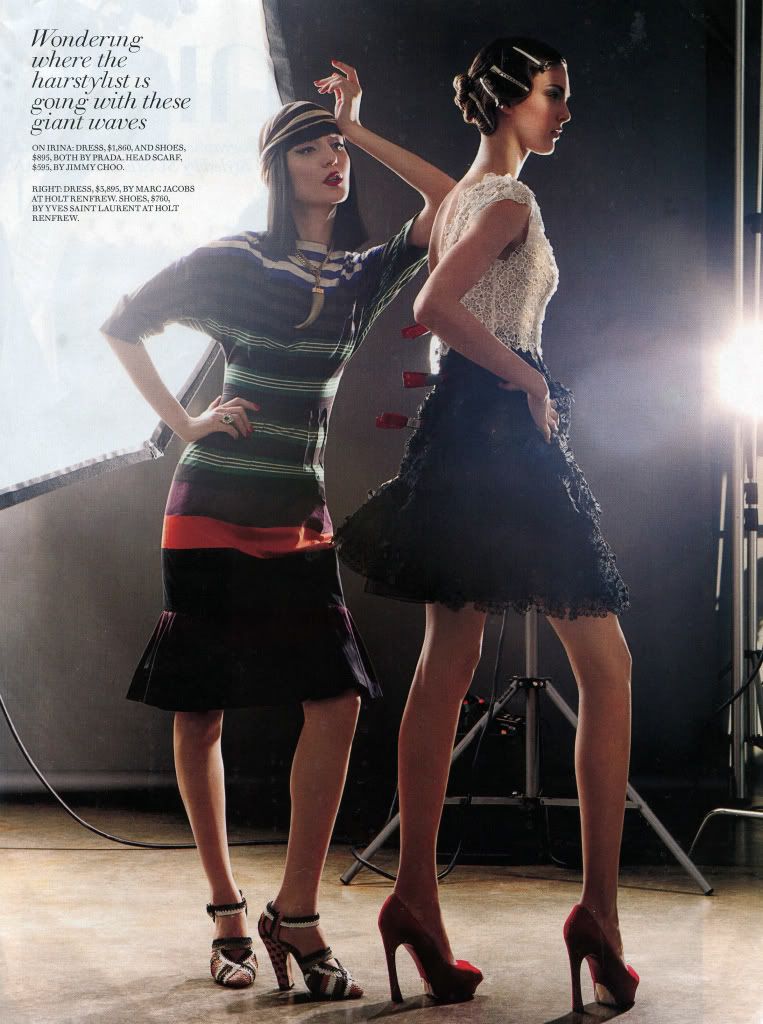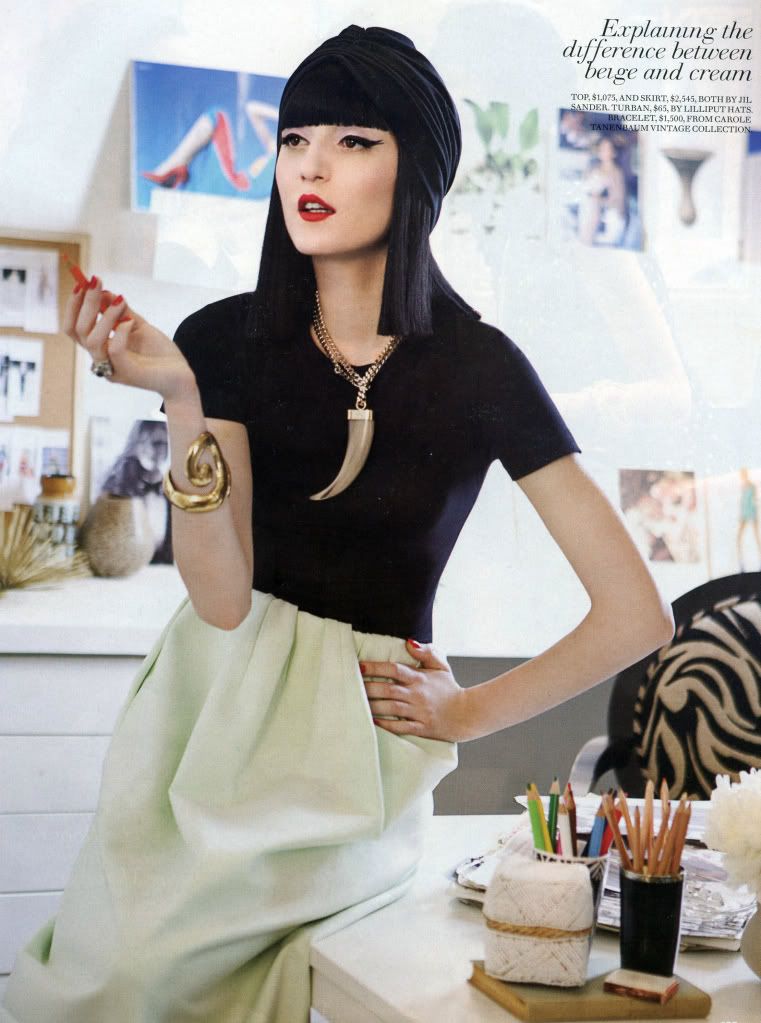 I love how the editorial is poking fun at the whimsies of the fashion publications industry. LOOK LOOK: here's "Anna Wintour" (left) and "Grace Coddington" (right)!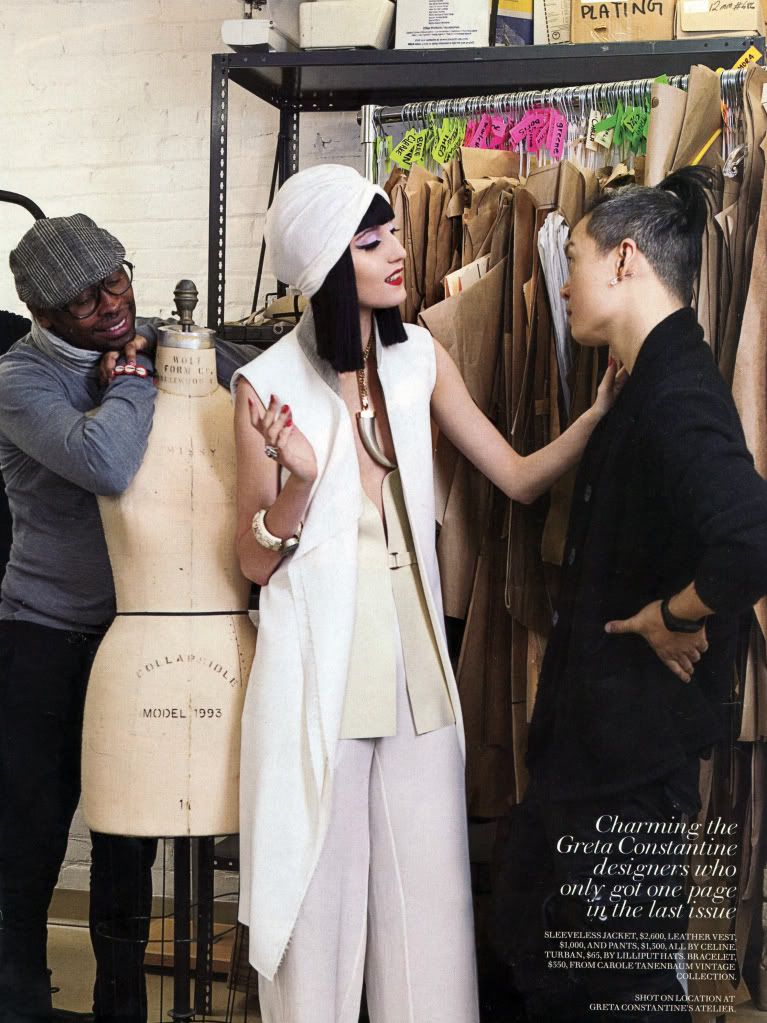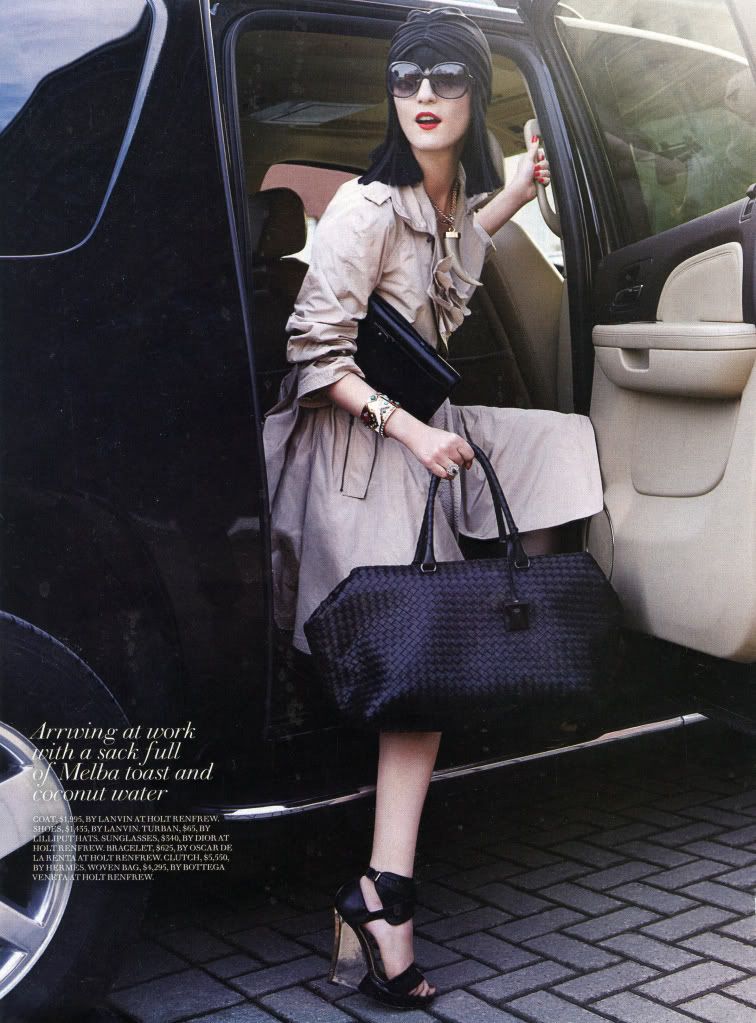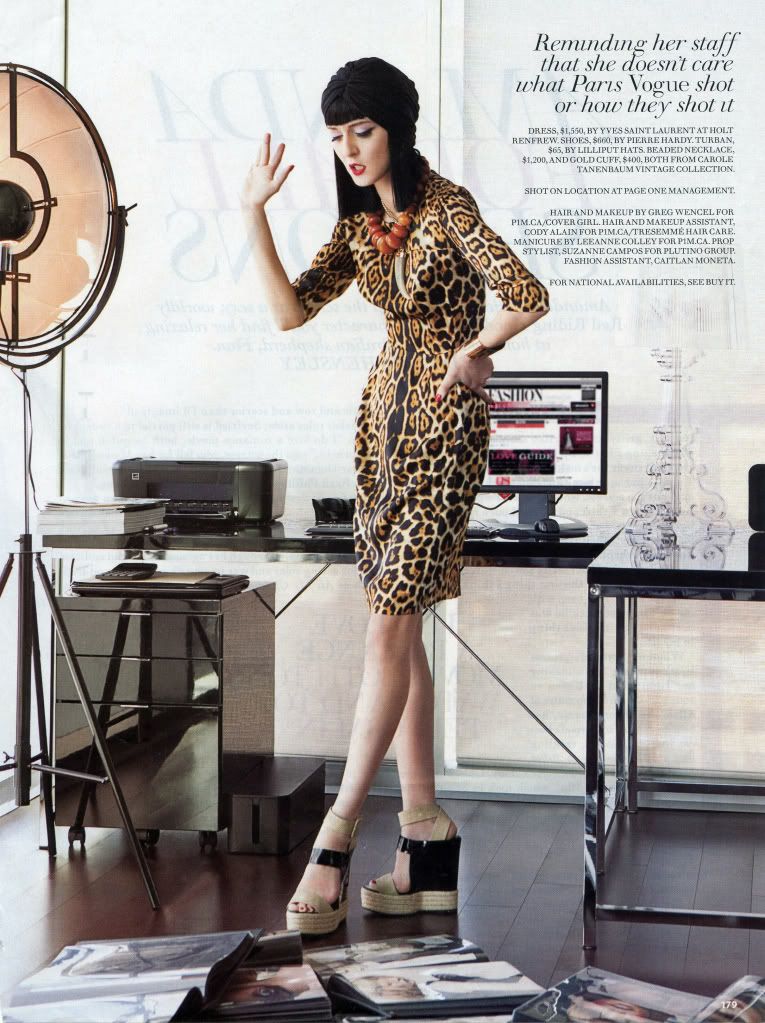 Even though the clothes are a year old, I would love to wear some of the fresher pieces (i.e. the Jil Sander mint skirt in the third photo- just look at the origami folds!). Everything about this editorial is just perfect- the witty captions, the set and props, the extra models (and Jeanne Beker!), the lighting, the classic make-up (wing-tips, red lips, scarlet nails, light matte eyelids), the shoes, the tooth statement necklace, the cut and draping of the clothes, the juxtaposition of hard lacquers and soft beige; details galore but very to-the-point. I would've been beyond excited to be behind-the-scenes for this shoot and watch the art direction.