Day 1: Design Day
This is the first installment of my coverage of a five-day young artist's workshop at the Harbourfront Centre that I have been invited to. Each day, a different pair of industry professionals will teach contemporary craft techniques and give brief histories on their respective mediums. Consider this my version of fashion week!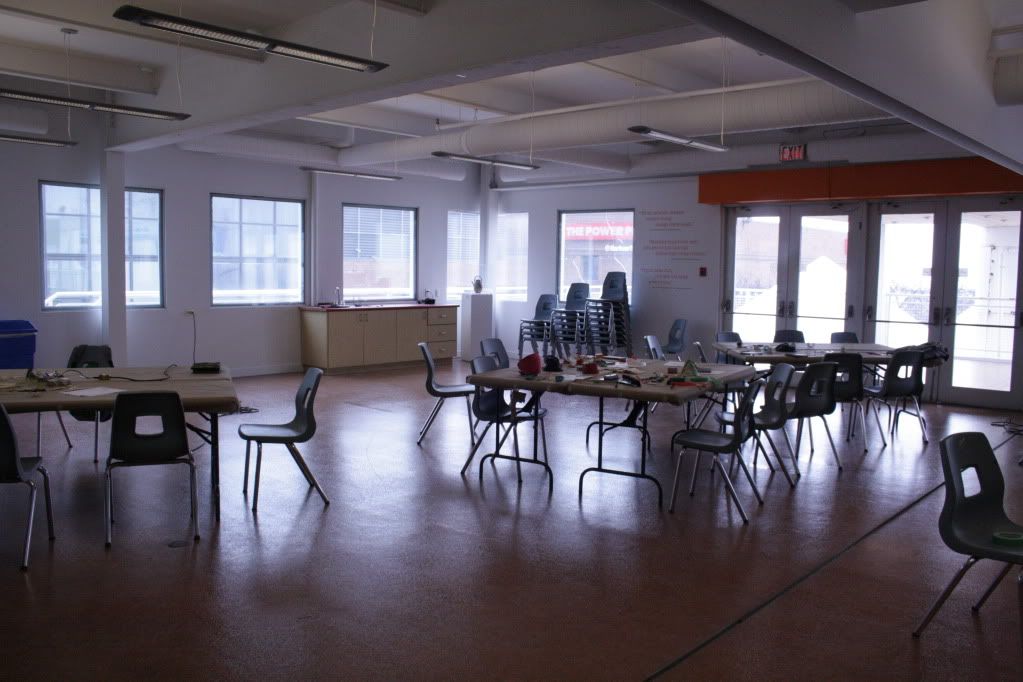 I began Day 1 with a subway ride that refreshed my memories of commuting during rush hour. It was no fun feat to ride almost an entire line from one end of the city to another. Thankfully, I was greeted with dewy morning air upon arriving at  Toronto's harbour. It was surprising how sleepy the city became after Union Station; I was expecting a shock of skyscrapers, honking cars and crowds that I now associate with the downtown core.
Upon arrival, we were given a tour of the Centre and it's gallery.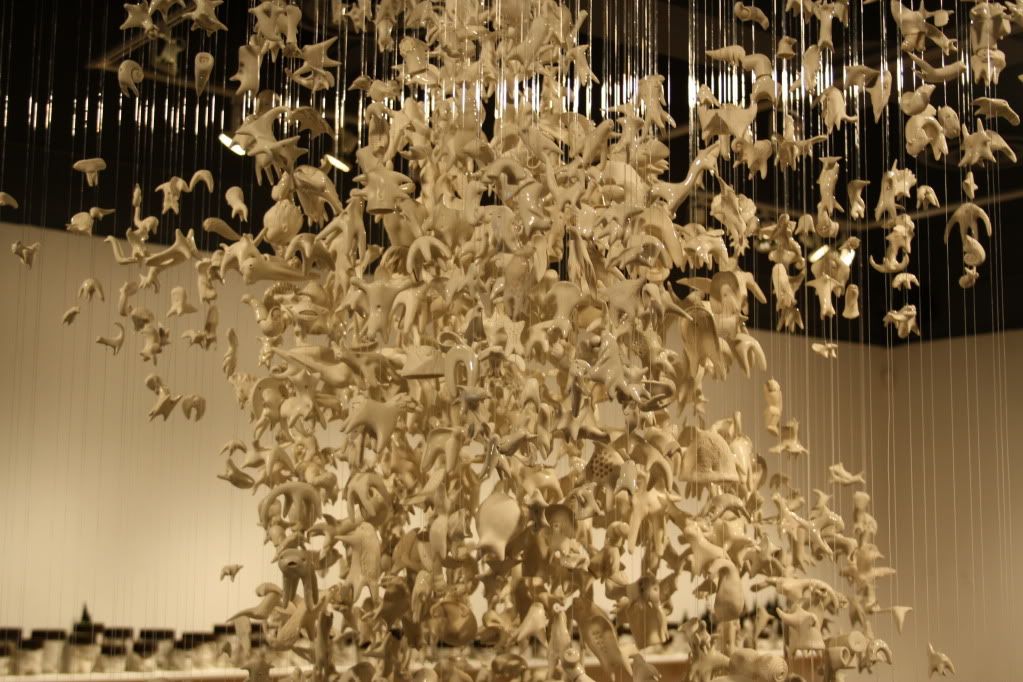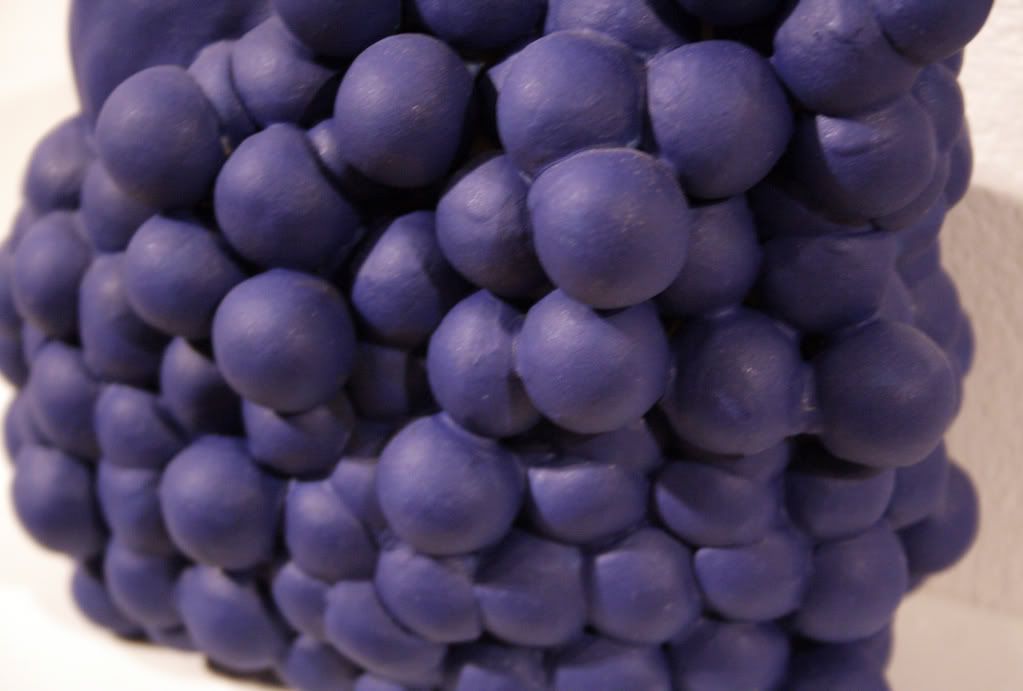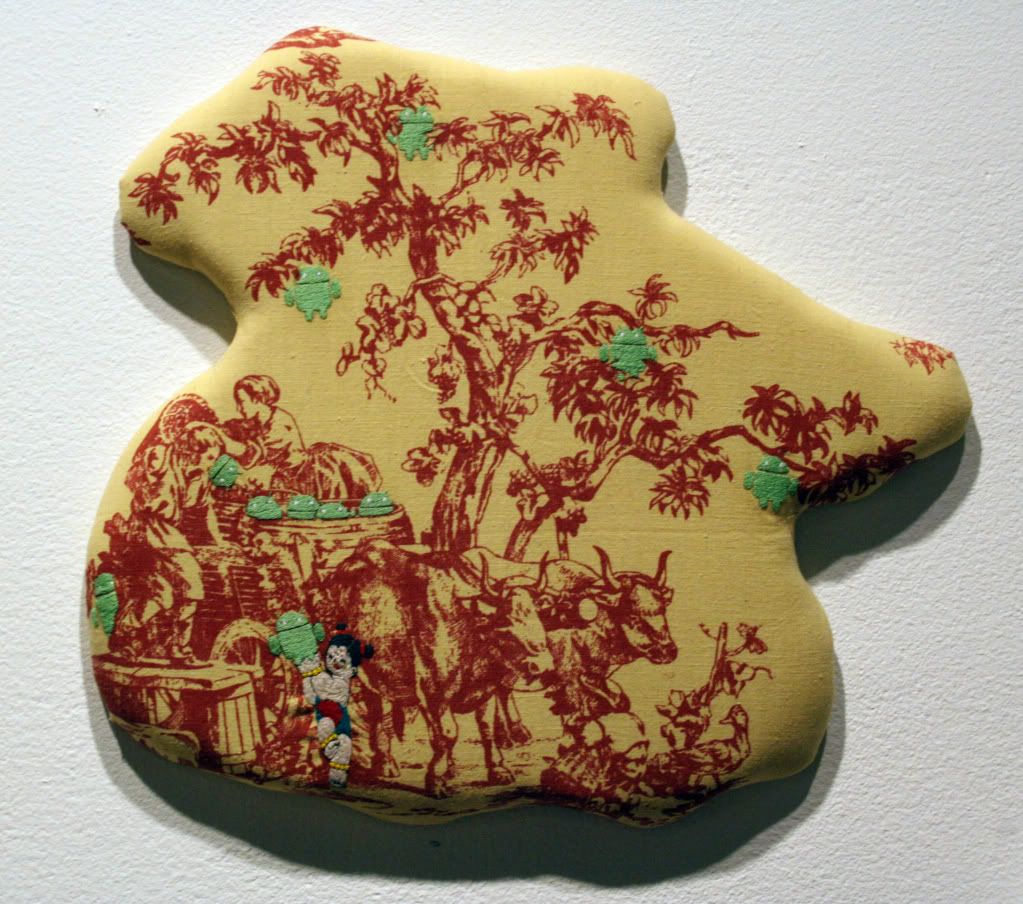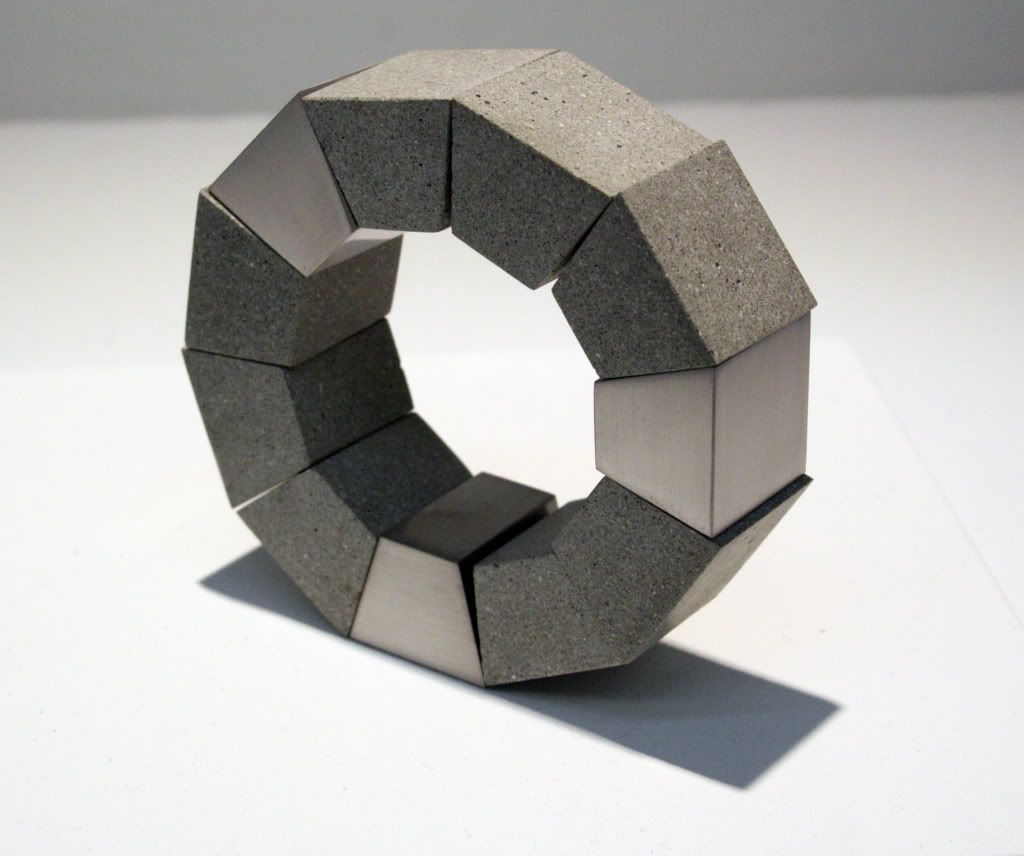 After introductions, we were shown a slideshow presentation titled, "Everyday Materials, Obsessive Processes and Modular Units." Today's workshop was a group challenge to create sculptural installations using limited resources, to get us inspired about design for the next four days. My group was given little slips of metal the size of pinky fingers, which we discovered could reveal layers when bent and cracked.
So we made these:
Which connected into this, which we hung unto a pole like a mobile:
Other groups were given tongue depressor sticks, synthetic fabric mesh, coloured duck tape, rolls of tickets or clothespins. My friend's group made this:
Time wound down as new friends were made and my fingers gained more cuts from peeling metal with exacto-knives. Alas, it was time to leave after show-and-tell. Day 2, here we come!