Here are my photos from last Saturday's rehearsal, both onstage and behind the scenes. This year, my school's fashion show's them is named "Ever After". All the designers have to interpret a classic fairy or folk tale in their collection, which ranges from 4 to 8 outfits. My friend and I auditioned back in June and landed a spot as designers! Fashion show has been crazy stressful, but it's sooo pretty to look at.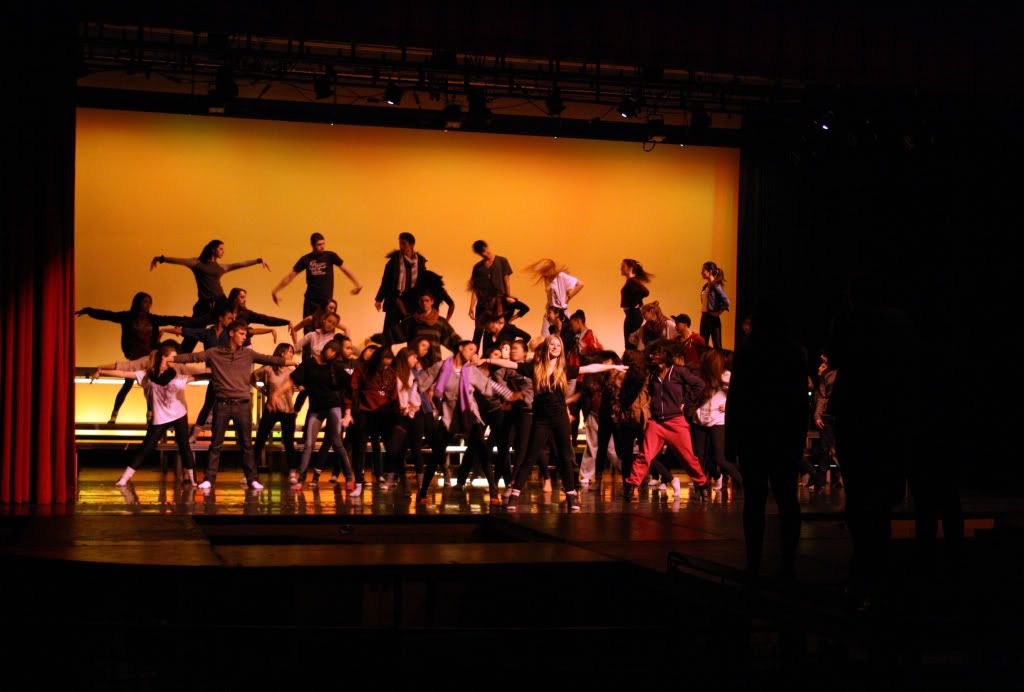 The next three photos are of my collection, inspired by Rudyard Kipling's "The Jungle Book". We are the third scene (out of eleven design teams in total) and our collection is aptly named "Jungle Angles" (you have no idea how long it took us to finalize on a scene title!). My friend, Camila, and I cheered like the excited teenage girls we were when our six models danced.
It's crazy how our models could bend their spines backwards in heels. I admire our school's dancers for their ability to not snap their necks in the craziest choreography. One of our girls have a move in which she steps on the highest rung of the stage risers and JUMPS OFF into the hands of the other five models. The first time my friend and I saw them do this in rehearsal, we gasped. The entire hallway stood silent, stared and cheered when she was able to land. In fact, the move originally involved her standing on our male model's SHOULDERS (mind you, this boy's around 6 ft.) with PUMPS and then TIPPING FORWARD. Our model almost twisted her ankle when she tried from the risers on her first take yesterday. My friend and I are definitely holding hands and holding our breathes on the night of the show when our models do this!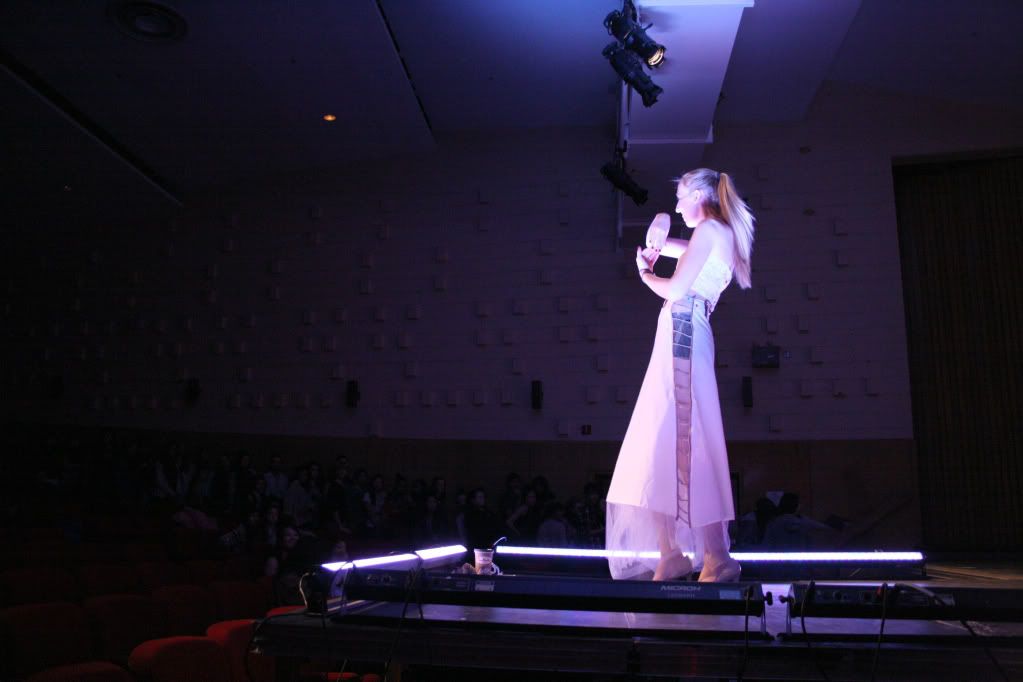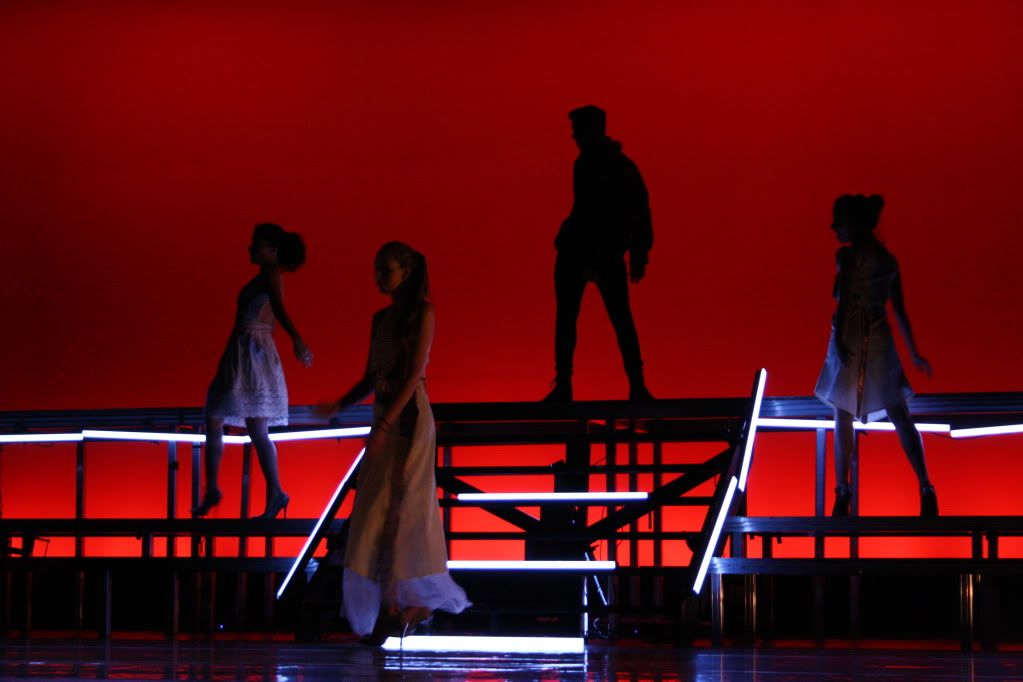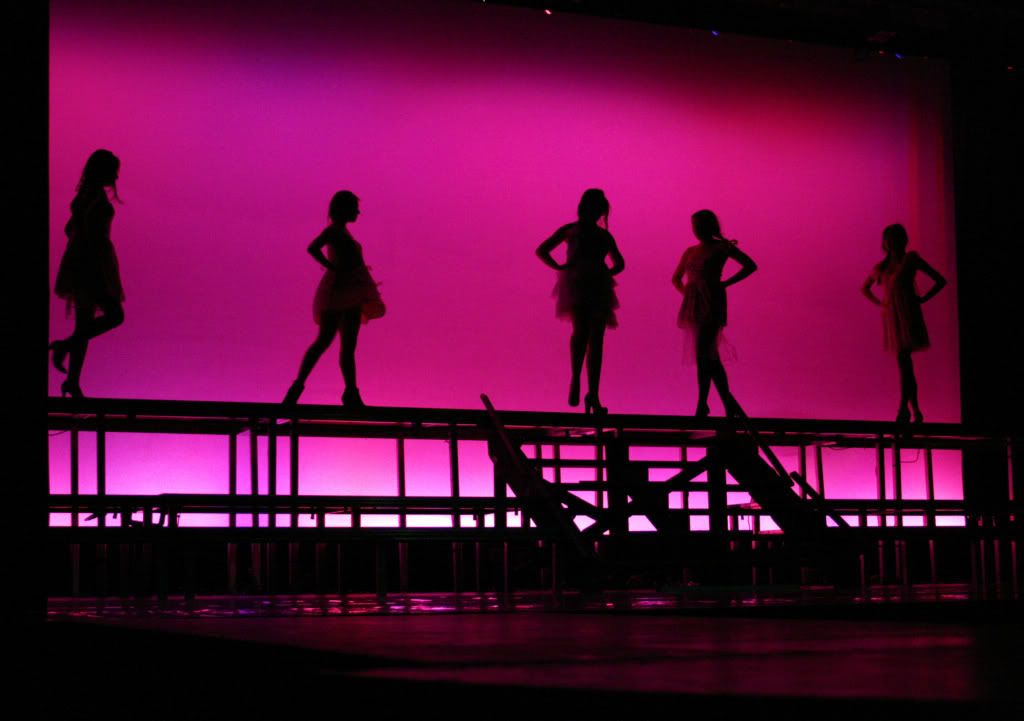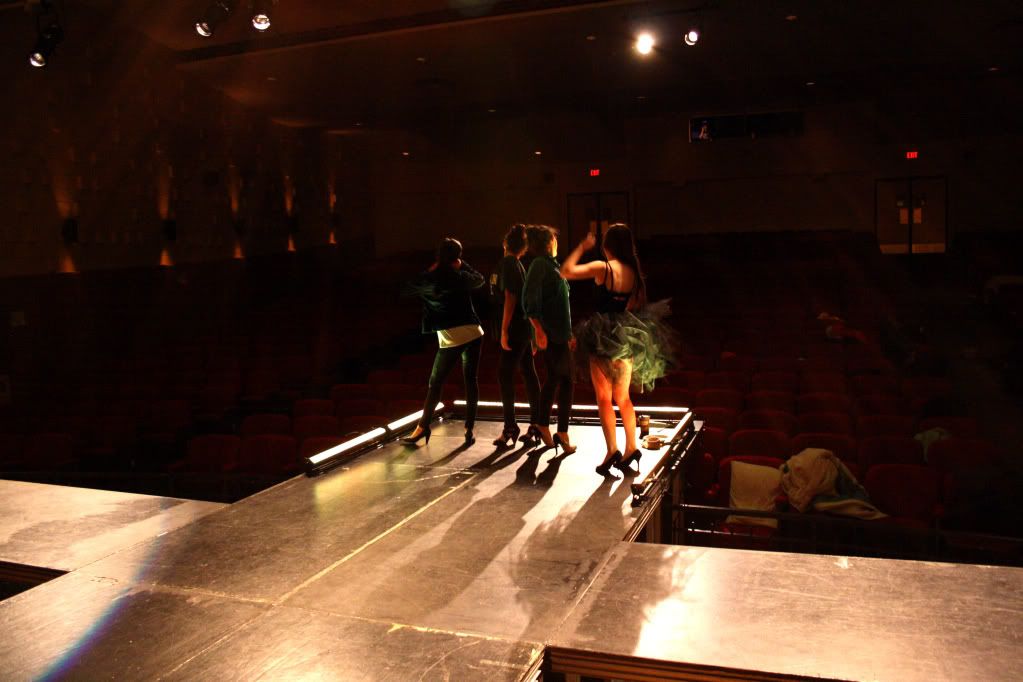 I am so psyched for the final night! It's only 9 days away…