I went to the Eaton Centre  (Toronto's biggest commercial centre) last weekend to go holiday shopping with friends. Actually, they did all the shopping. I towed behind to take pictures.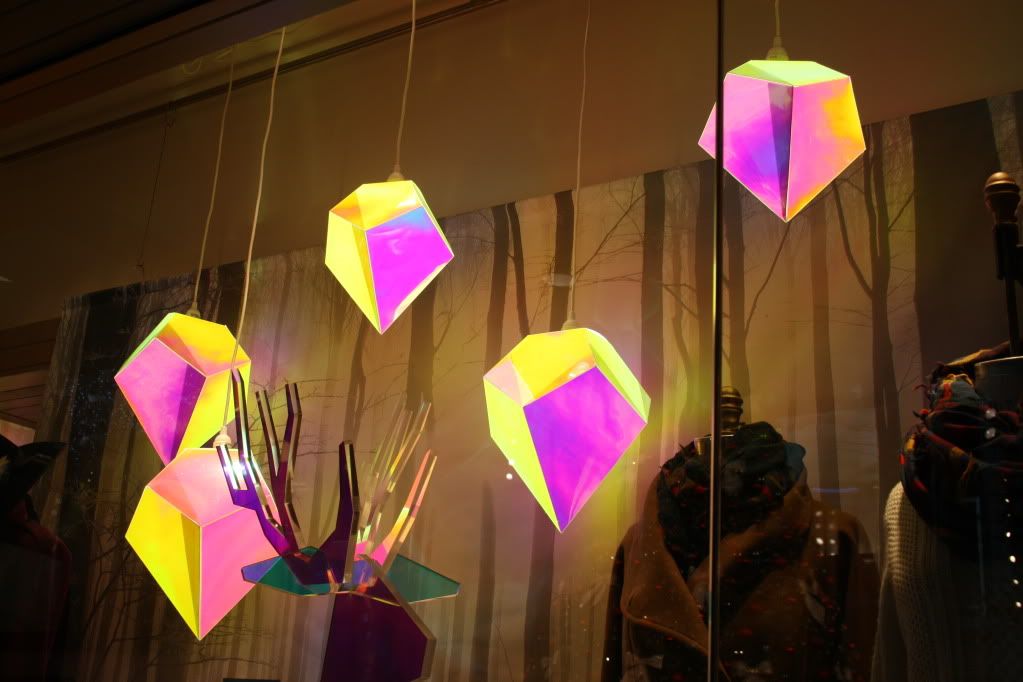 I finally saw the Versace x H&M collection in stores! This is the first designer collaboration that I've actually seen in stores, I was too late for Lanvin.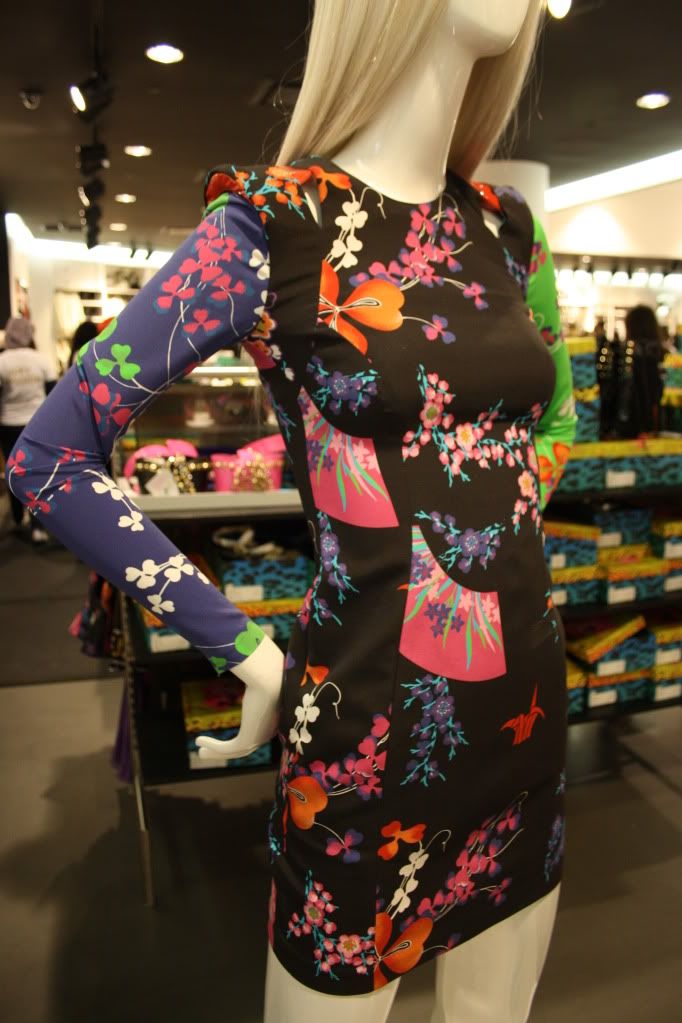 I must say, I was surprised by how polyester everything seemed. They looked much silkier online. Is it safe to say that some clothes are on the edge of trashy? I bet 99% of the population can't pull these off.
We walked outside and headed to wannabe-hipster-central Urban Outfitters.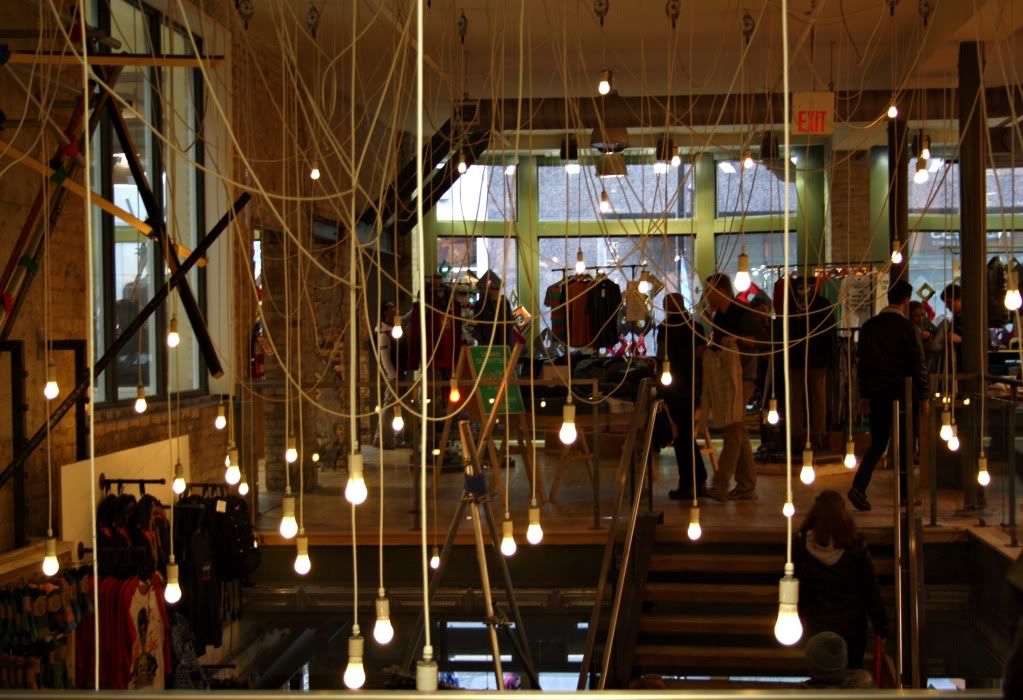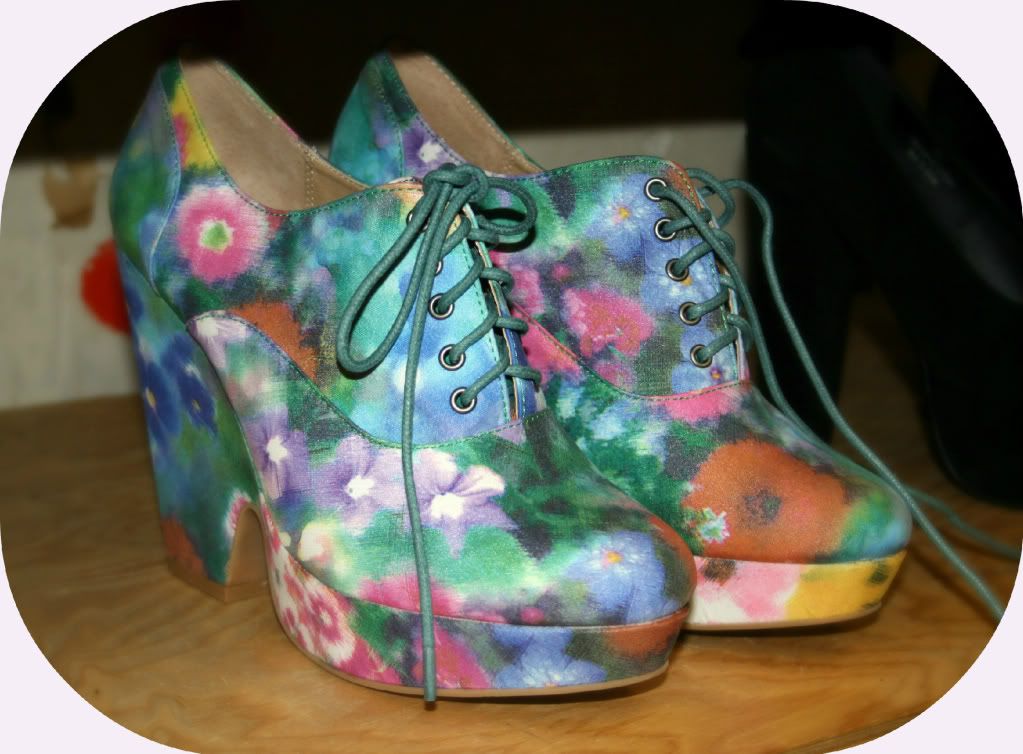 That shoe honestly looked like an oil painting. Speaking of, I should probably turn my attention to my art homework…Not to worry, I'll probably be back in front of my laptop one way or another.