Whenever I see a plain, one-colour t-shirt, it's as if its blandness is screaming at me…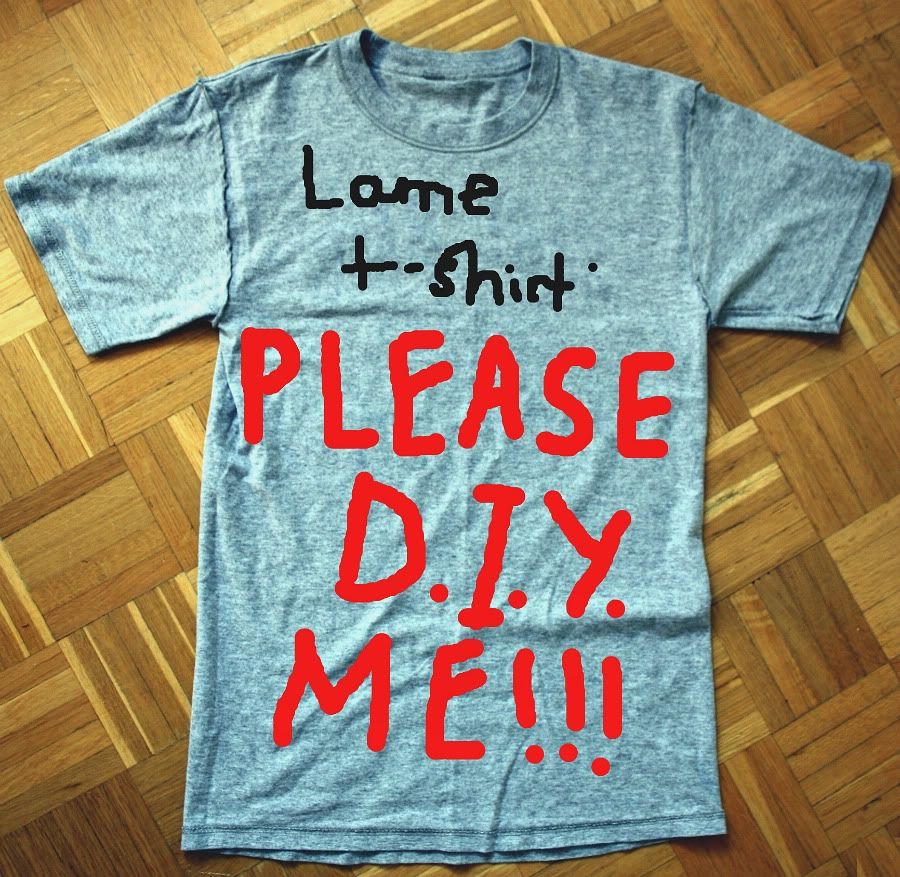 And so I listened to my old gym t-shirt and brought the scissors out…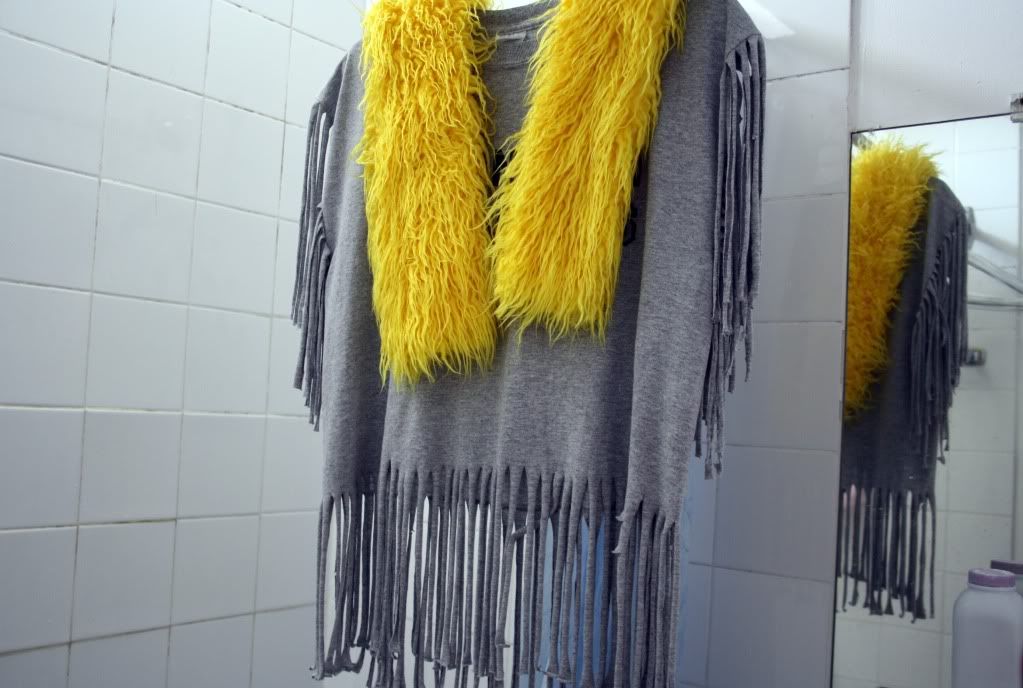 …and made a fringed top (Big Bird scarf not included)! This is seriously the easiest t-shirt D.I.Y. you can do because it involves minimal measuring and absolutely no sewing. It's also functional because fringe is so in right now. 
You will need: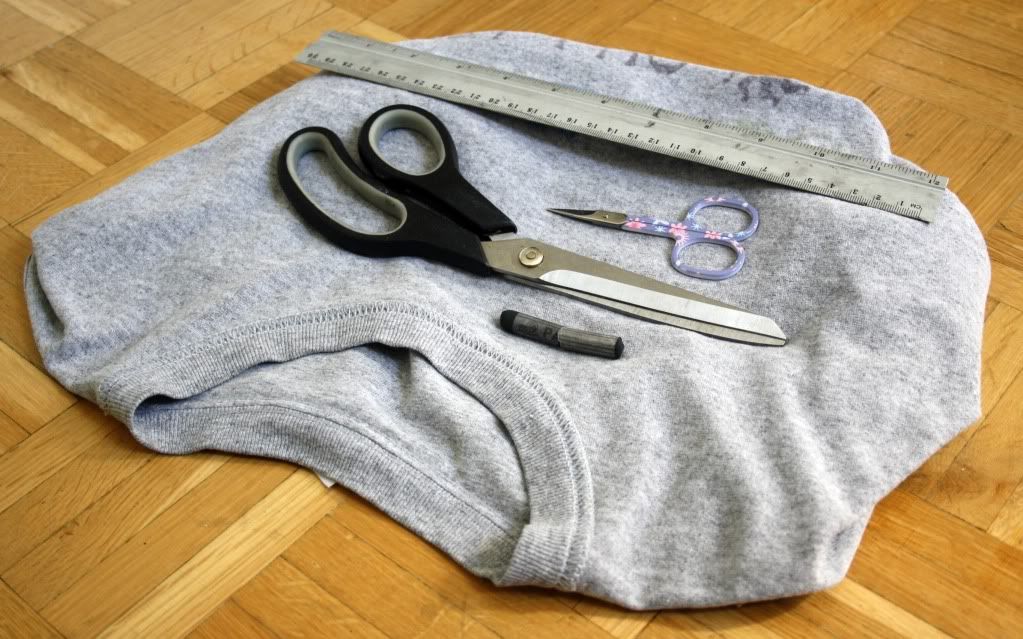 - a ruler
- a pair of sewing scissors
- a pair of kitchen scissors
- fabric chalk
- a 100% cotton t-shirt (stretch fibers won't work out too well for this D.I.Y.)
Approximate time: 30 min. 
Step 1: Wear your t-shirt inside out and mark where your hips are and *optional* where your belly button is. Only measure where your belly button is if you want your fringe to have a curved edge in the front.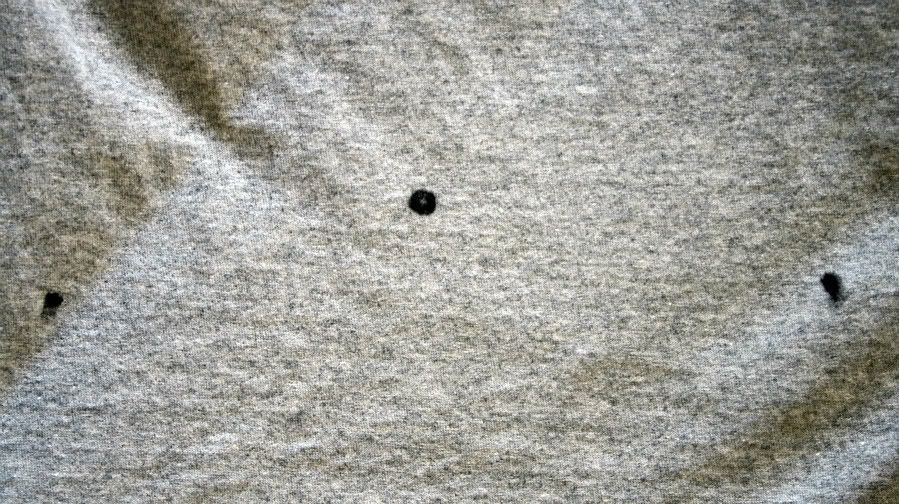 Step 2: Connect the dots to form a triangle. Continue the base line of the triangle. 
Step 3: Measure the distance from your hips to the edge of the t-shirt- for me, it was 7 inches (the bottom hem of my t-shirt was already trimmed off. You would want to do that as well or rip the stitches off with the sewing scissors and let the fabric unfold- refer to Step 7. The first option produces a shorter fringe and the latter will be longer).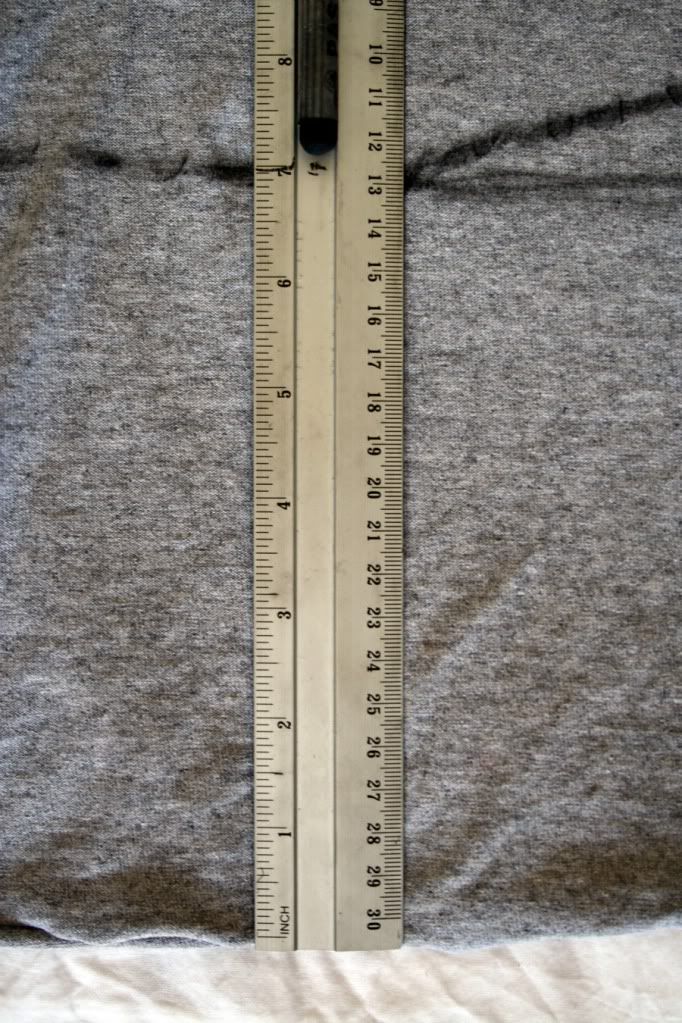 Step 4: Cut strips of 1 cm-wide fabric from the edge to the hip line (and bellybutton, if you like. I didn't for my top- but it would probably look cool if I did!).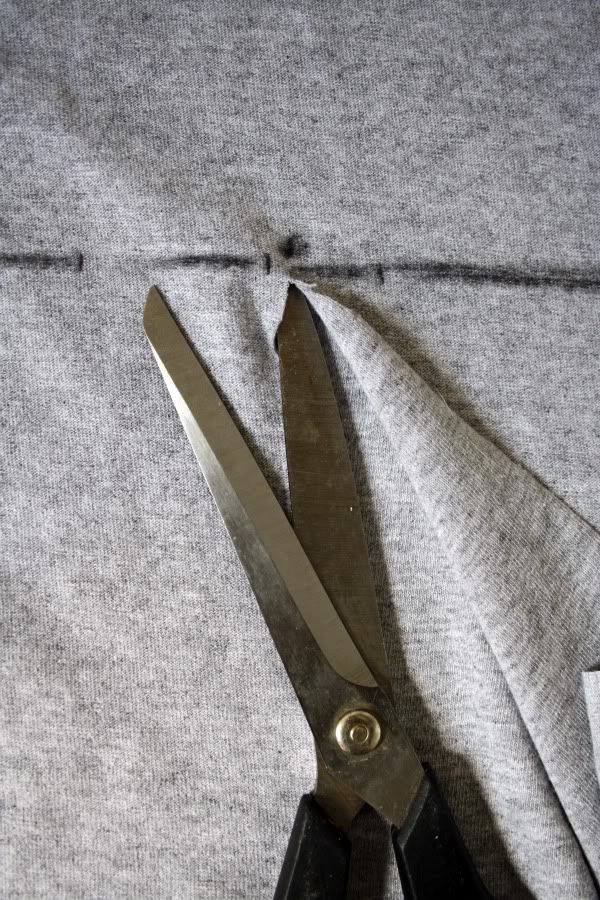 Step 5: Continue all the way around the t-shirt. 
Step 6: Pull the strips of fabric so they curl at the edges.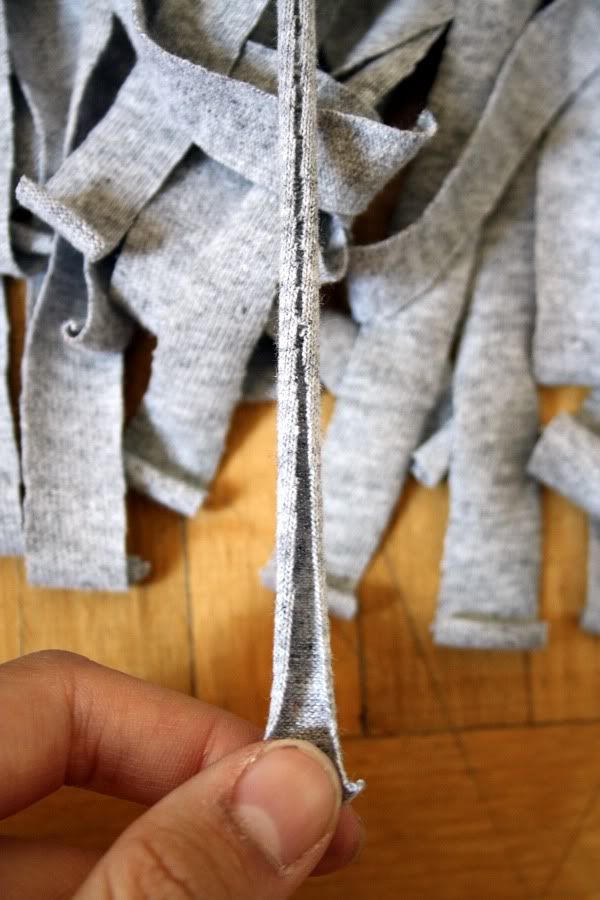 You won't have to worry about the threads coming loose on cotton tops. Cotton curls up and holds together nicely at raw edges.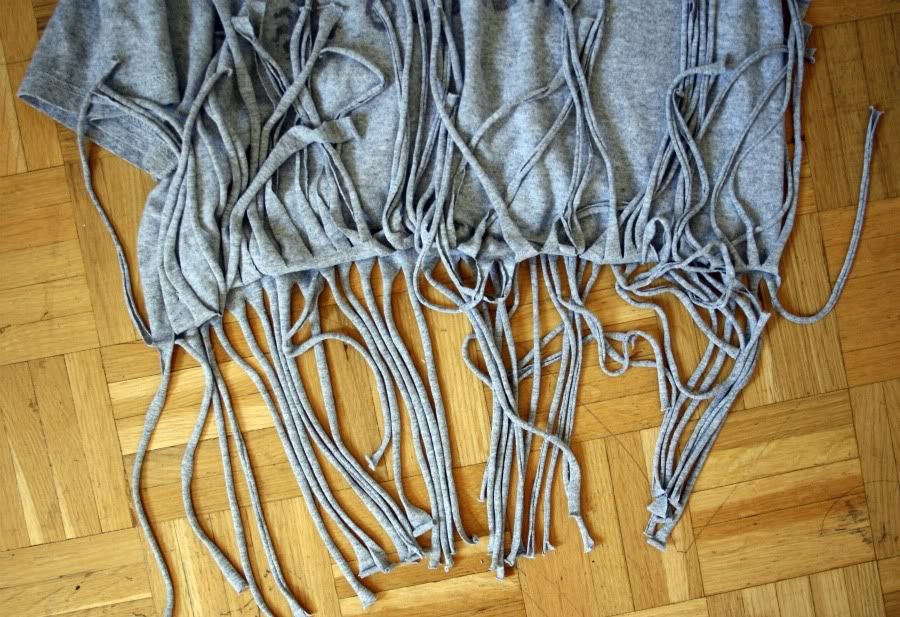 Step 7: You can leave your top like this or continue with slitting the sleeves as I have done. Release the hem of the sleeves with the sewing scissors.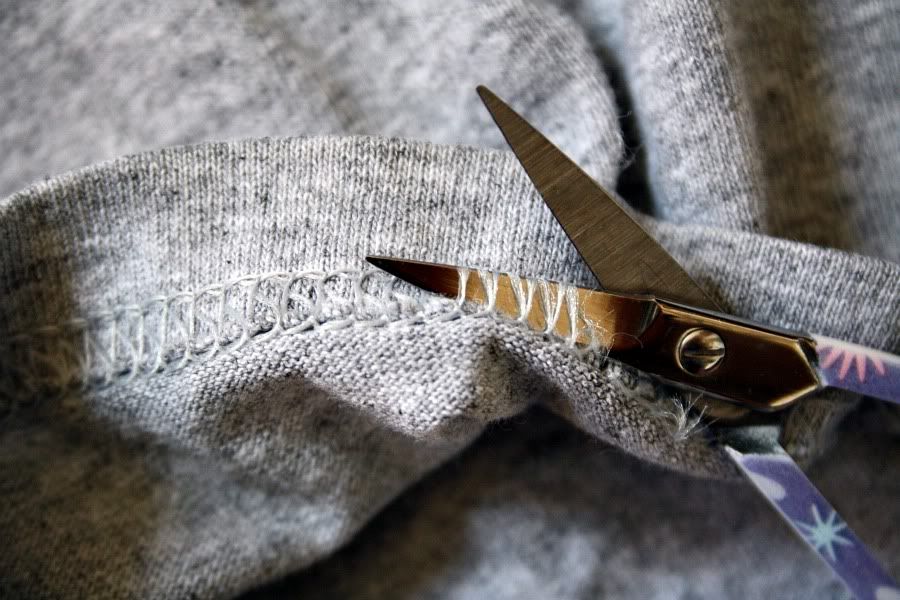 Step 8: Once you get to where the fabric meets, cut the stitches loose.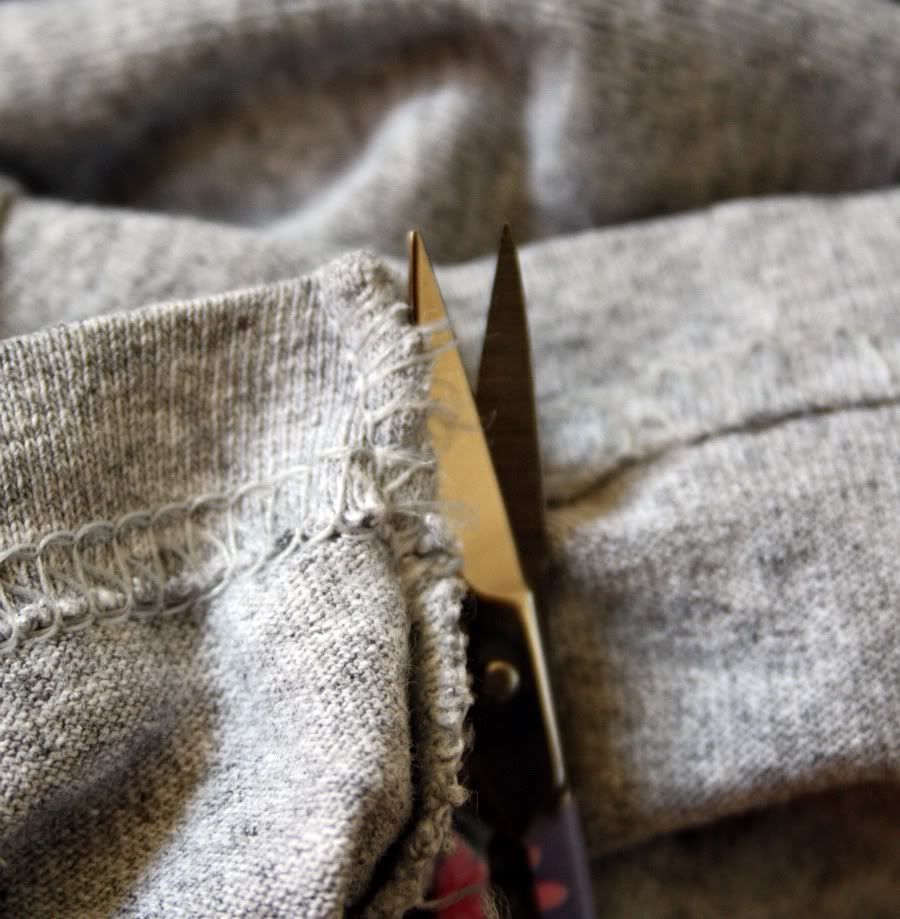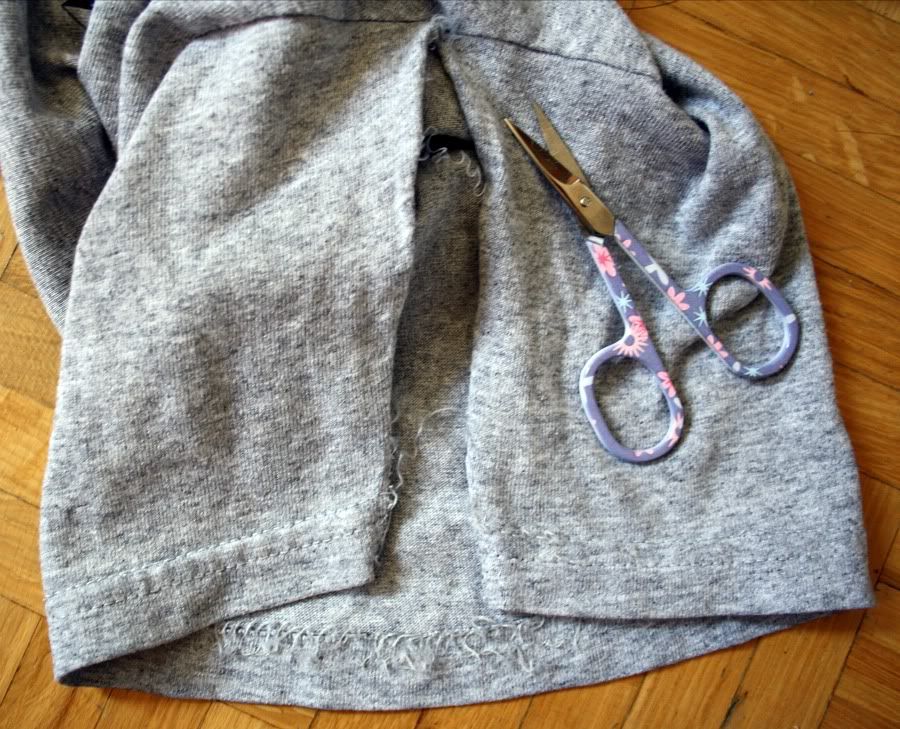 Step 9: Pull the loose threads out.
Step 10: Repeat steps 4 to 6. Slit the fringe up to where the sleeves meet the t-shirt body. I cut smaller strips on the sleeves than on the bottoms so the fringe doesn't look chunky. 
Now where your top with pride! 
I can't wait until the school dance. Did I mention how good fringe looks in motion? 
Worn with Hollister denim shorts and H&M nylons. 
Until the next D.I.Y.! 
Eye for Detail